Set Up Convenient Lawn Mowing in Reigate RH2 Today!
Finding the time to keep on top of exterior as well as interior cleaning and tidying can be difficult – that's why we provide our service for lawn mowing in Reigate RH2. It's just one more time-consuming thing that we can take off of your hands for you, and because the team have got more experience than any average home owner, we'll be able to keep your garden in top condition much easier than you could! We can come round and mow your lawn on any schedule that you need us to, and you'll be able to get feeding, weeding and de-mossing at the same time.
Lawn Care Specialists in Reigate Make Your Grass Grow Greener!
We've got a highly experienced team standing by to come and give you a hand. What's more, when you hire us for lawn care in Reigate you'll also get:
24/7 customer care and support – our phone lines and online systems are staffed 24/7
Your choice of booking slots – we've got evening and weekend appointments on offer
Fantastic value for money – including ways to save even more with our special deals, and free quotes at any time!
Fully insurance cover – and a fully vetted gardening team
Combine lawn care with other services and get a great discount – we also offer landscaping and big garden clearance, etc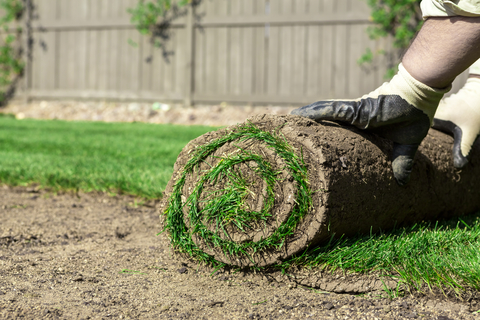 Reigate Lawn Maintenance Using the Latest Techniques
Keeping your lawn healthy is the main concern of the Reigate lawn maintenance team. We know that with regular mowing, the grass that's planted in your garden will become denser, thickening your lawn and making it that much nicer to look at and be on! In addition to regular mowing performed using modern equipment, we also offer feeding, and use specialist weed and moss killer to keep your lawn tidy. You'll soon notice the difference with experienced professionals on the case – your lawn will be kept tidy and healthy with zero effort on your part!
We've Got All the Training and Experience Needed for Top Quality Lawn Care!
Detailed professional lawn care is made easy with a little help from trained and experienced team. We'll come around at whatever time is best for you, delivering services that have been designed with you in mind! Offering full insurance cover, and work from a full team that's chock full of expertise, we'll get your garden looking great, and keep it that way. Just take a look at our reviews page to see how others have enjoyed our lawn care. You'll have nothing to do after that first phone call, other than enjoy your new and improved law of course!
Call us on 01737 302312 for a quote
Book Professional Lawn Mowing in Reigate RH2
Find out just how affordable lawn mowing in Reigate RH2 is when you pick up the phone and contact us on 01737 302312 now. We're pleased to provide free quotes on our services at any time, and best of all – there's no obligation to you! You can also ask us any questions that you might have while you're on the line, or when you enter your details into our chat facility or booking form today. All of our support facilities are fully staffed 24 hours a day, 7 days a week so feel free to get in touch at your convenience.